Tips for Buying Vintage Jewellery Online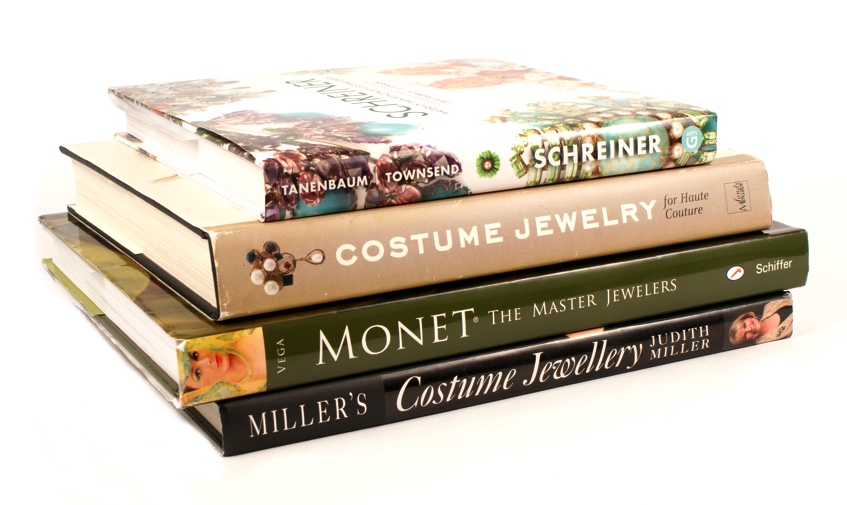 Because of lockdown we're stuck at home and can't get to the antique shops, vintage fairs and car boots as we usually would. There's quite a selection of vintage jewellery online these days but how do you separate the quality from the junk and the authentic designer pieces from the knock-offs?
1. Research is key
If you're looking for authentic vintage jewellery it pays to do some research. Try not to be swept away by the excitement of an online auction or intimidated into buying by messages like 'only 1 left'. If you're looking for a piece by a particular maker then take your time to read up on them. A bit of knowledge can make the difference between owning a genuine vintage item or a 'vintage style' item that I later found on Amazon available in multiple colours (more on that another time).
Collectors weekly is a great source of information for collectors of vintage and antique costume jewellery. The site has a section listing the most collectible and well known costume jewellery designers. I'd highly recommend having a browse through the designer biographies, they're high level but well researched.
Books dedicated to the subject of costume jewellery or particular designers are a fantastic source of information. The authors are big fans of the jewellery and have done very thorough research on their subject of choice. The best books will show their sources in bibliographies allowing you to further your research. Many will showcase authentic pieces in fabulous images. My favourite book right now is Schreiner: Masters of Twentieth-Century Costume Jewelry by Townsend and Tanenbaum. The photos are absolutely beautiful.
2. Examine the images
Good photos are key to making an informed purchase. I like to examine the images in steps.
First, I scan through the photos to get a general feel of the piece. If happy with the overall look and feel I then go back to the first image and look at it more closely.
I look for plating wear and dents. If the piece has stones or pearls I try to look at each one individually to see if any are missing, discoloured or chipped.
I like to see images of the back of the piece of jewellery. Construction, findings and fixings can give you an idea of age and maker and most makers marks are stamped to the reverse.
If the images that you want to see aren't there it's ok to ask the vendor for more information. A trustworthy vendor will be happy to take more images or provide you with information. Insisting on seeing images of the back of a brooch I bought would have have saved me from buying an unsigned, cheap reproduction which I now use to mark my golf ball on the green!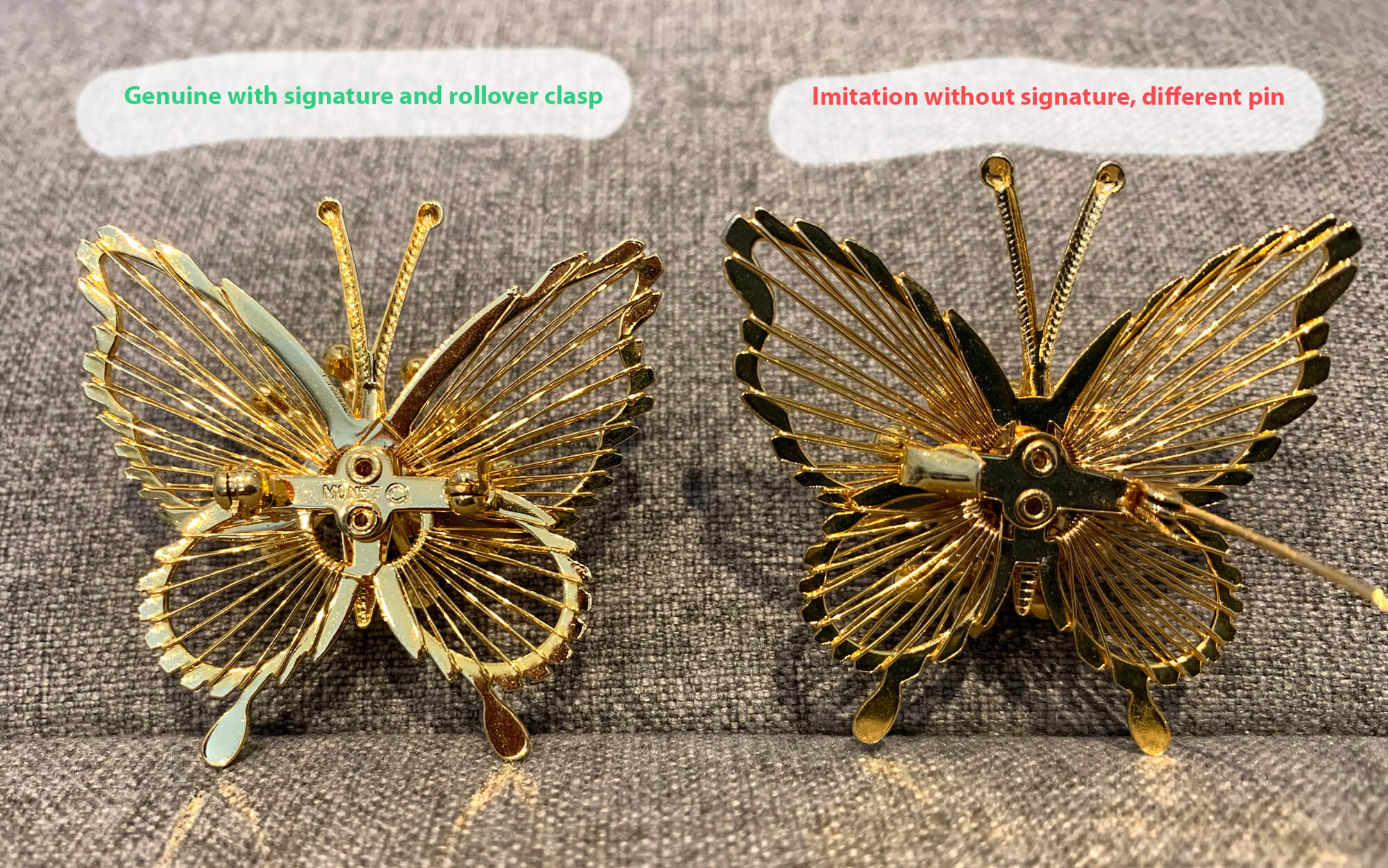 3. Ask questions
If you need more information, ask! Online listings can sometimes be misleading, deliberately or otherwise.
I once contemplated bidding on an auction lot which had pictures of lots of jewellery with a few boxes, one of which was clearly a Christian Dior box. The Dior box was pictured with a pair of earrings and matching necklace draped across it and the description and title mentioned Dior but didn't have many details. I emailed the auction house to ask for makers mark images and condition details of the 'Dior' pieces. The reply they sent me still makes me laugh - it turns out that none of the jewellery was actually Dior.
4. Manage your expectations
Size:
Do the photos allow you to gauge the true size of the item? Closeup photos are great at showing the detail of a piece of jewellery but keep in mind that by their nature these photos will magnify the subject. It's very easy online to misjudge the size of a product. My kitchen cupboards are littered with miniature mustard pots, giant bags of flour and tiny wraps that I thought were full-size. I find the best way to judge size is to see the object worn or held in the hand.
Condition:
Imperfections will also be magnified in closeup photos. Keep in mind that smudges and scratches that look significant in the closeup will likely be less visible, and possibly even invisible at actual size.
Vintage jewellery will rarely be in 'mint' condition. If a piece has been loved and worn then some age related will is to be expected. A trustworthy seller will detail any imperfections in their product descriptions and will note anything that is above and beyond expected age related wear.
Practical tips
If you're looking for something specific then let your favourite dealer know what you're looking for. You can set alerts on the big auction sites so you'll be notified when a lot comes up with your keywords.
Above all else, you should buy what you like!