Brooches are Making a Comeback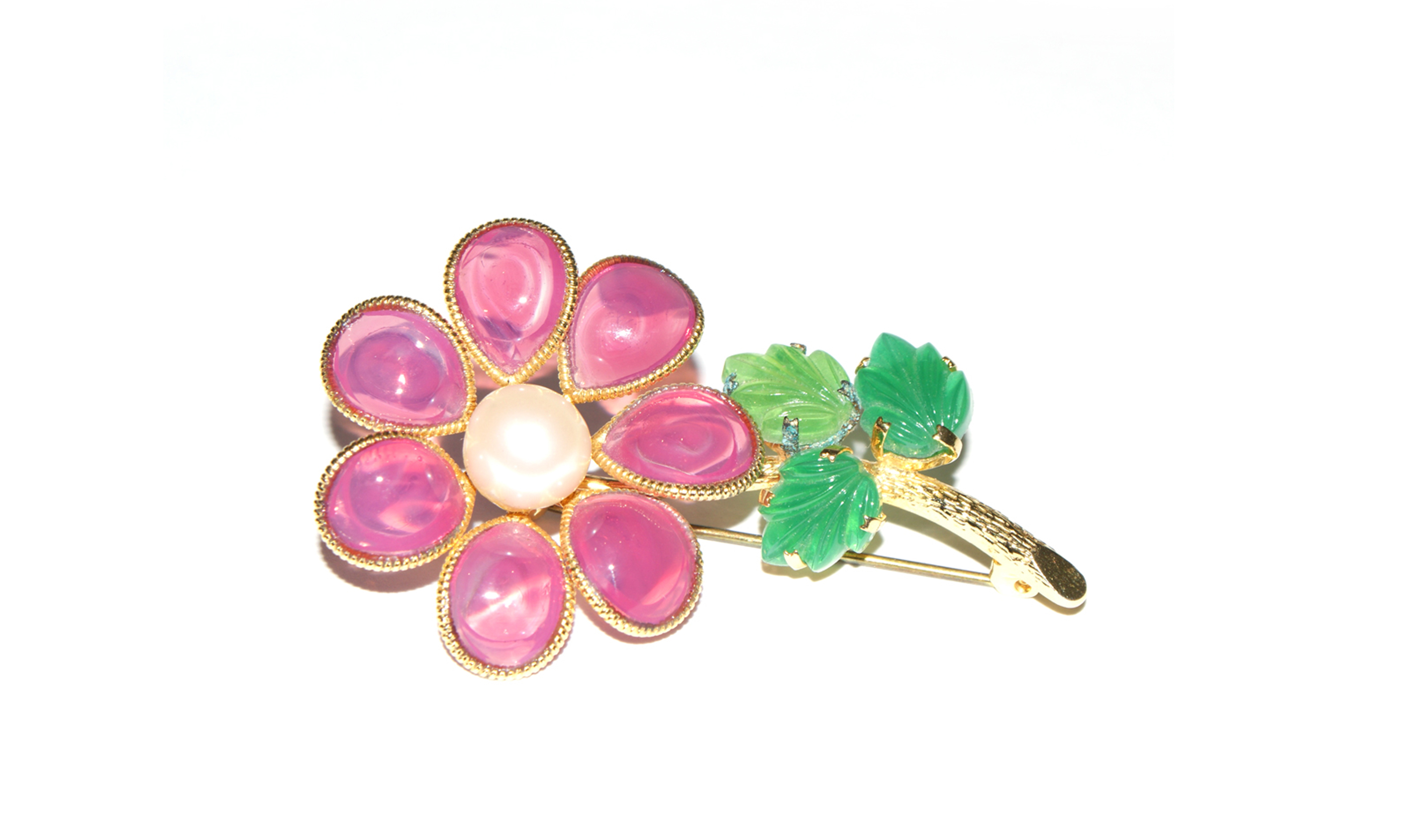 Brooches used to do one thing particularly well. They sat, pinned politely, to the left side of a lady's dress.
Practical ladies might also have attached sweater clips to their cardigan to act as a safety pin, keeping the sweater in place when worn over the shoulders, should gesturing become animated.
Often seen as stuffy and unnecessary, brooches went out of fashion when minimalism gained popularity and they were relegated to drawers and tweed jackets.
The brooch has evolved
Brooches and pins are shedding this serious image. The last few seasons have seen them presented as quirky and bold during runway shows, warranting collections of their own at some of the top jewellery and fashion houses. Browse the Van Cleef and Arpels Fauna collection for top-end cute and quirky inspiration.
Brooches can make a statement
Brooches come in all shapes and sizes to make a visual statement, be it bold, glamorous or elegant, but they can also make a political statement. Make a point with your jewellery like Lady Hale and her spider brooch or Madeleine Albright and her snake brooch. Really like dogs? Pin on a poodle.
We must all diversify to survive and brooches are no different.
It isn't just the style of the brooch that has evolved, but how it is worn has changed too. Billie Eilish wore multiple brooches pinned randomly over her pantsuit at the Oscars. Don't think you can pull that off? Try an alternative.
They've left the left
No longer a one trick jewel, brooches are popping up all over.
They can be used to add a bit of sparkle to an up-do. Fastening grandma's heirloom into the hair would be fabulous for bridal hair.
Add a bit of fun to your hair by attaching a brooch to your hair slide.
Wear them in bunches, but choose odd numbers – it always looks better.
A big brooch would make a great addition to the top of a handbag.
Use some vintage sweater clips to decorate your shoes.
A statement brooch could be worn at the collar or on the shoulder.
Pin matching or similar brooches to the cuffs of your sleeves for very fancy cuff links.
If those ideas still don't convince you to add a brooch to your collection then consider using it as a necklace. You can get maximum wear out of your brooch by turning it into a pendant with a brooch converter. Before you buy, make sure to note if your pin clasp is vertical or horizontal and measure the clasp length. You don't want it upside down or sliding around all the time!
There are some really beautiful vintage examples out there that have it all, fun, sparkle and statement.